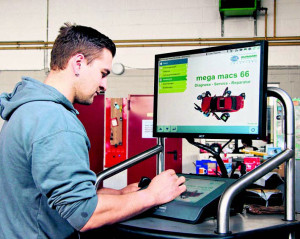 The company "MD Automobile" continues its successful path. Trust, fair prices and transparency for customers, which are the building blocks of success in recent years. CEO Michael Dziuk has locally in Auetal not only generally in his used car trade to the 20 vehicles on offer, but offers in the connected master workshop "MD Auto Service" since the beginning of the month and the entire spectrum of a free workshop.
For all models and brands' MD Car Service "offers repairs, maintenance and diagnostic services. The workshop is popular with motorists who place value on the price, but will not make any compromise on quality. Customers can choose whether they wish to have recourse to original Manufacturer Part or cheap spare parts from the aftermarket. It is an open secret in German workshops, these parts are often produced by the same manufacturers of the original parts, but they are cheaper by a mu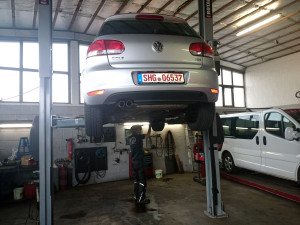 ltiple. The high quality of the work is recognized by the car manufacturers. Even work and inspections for new cars during the warranty period are usually possible. When in doubt, the customer can clarify this in advance with the workshop. Inter alia, to offer include a tire service including storage and four times a week the
TÜV and AU-acceptance. In addition, the master company offers the repair of damaged cars.
All vehicles offered for sale by "MD Automobiles" have a TÜV and AU-badge and are fully checked through – which underlines the claim to offer only genuine quality vehicles. Warranty is available on all vehicles, no matter the price range, whether small cars or midsize sedan. "MD Automobile" nevertheless goes even one step further: For the customers there at the request of the "TÜV Nord Confidence Check". Here, the hand is taken by the TÜV experts under the microscope, so that buyers are always on the safe side. Interested buyers with expertise may inspect on a hoist, the car also well itself. "We always offer our customers a serious assessment and thus ensure fair prices – no matter if the purchase or sale," explains Michael Dziuk which moreover provides each customer's site for accessing the latest Schwacke list.
Seven days a week is Michael Dziuk for its customers – even outside the ordinary times, as he explains. "Many customers are heavily involved in the week. Therefore, I offer them late dates to 21 clock, even on weekends. "His company, which is located just off the A2 exit Rehren generally takes, even cars in part exchange. Transparency, integrity and fairness, plus expertise in workshop service – who this is important, for there is no way to "MD Automobiles" and "MD auto repair" past.