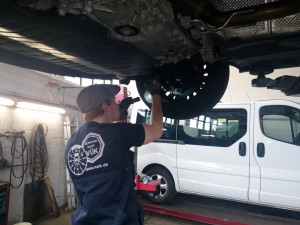 Our Master operation offers the following services:
– TÜV / Asu daily.
– Inspections by Mr. Teller specifications
– Ongoing repairs on all brands, with margins even without appointment.
– Engine and gearbox repairs
– Collection and delivery service
– Tire storage
– Collision repair
– Air Service
– Trailer Repair
– Automatic maintenance and repair
Our team speaks English, Russian, Polish and some French.
We Buy and sell all types of vehicles and engine damage / gear damages / accident damages !!!
Tüvgeprüftes Used car range starting at 1000EUR !!!